Kabbalah Kronicles
34 – Christmas Shopping with Jesus
Uncle Zally
/
Zalman Velvel
_______________________________________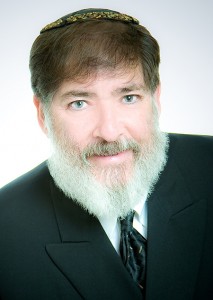 I arrived at Best Buy ten minutes before midnight, on Thanksgiving, hoping to avoid the crowds the following morning, known as Black Friday. Black Friday is the biggest shopping day of the year in America.
However, when I arrived at Best Buy, I got a big surprise – there was a line of people in front of the store a half mile long.
"Oh Great!" I said to myself. "
At five minutes to midnight, the front doors were still locked. There was a nasty looking security guard waiting behind them, a Taser and a Glock 9 hanging off each hip, an M-16 in one hand, a turkey drumstick in the other.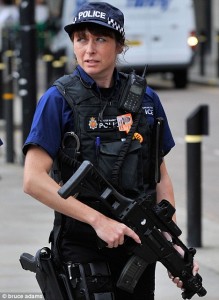 I don't think she had the Holiday Spirit.
There was a tent right up front, with the line starting behind it. From inside the tent, a young man in his 30's peeked out. He was unusual looking, with deep blue eyes, long hair, a short beard, and was covered with a sheet.
"Why are there so many people waiting to get in?" I asked.
"They're selling iPad's, with Wi-Fi / 3G and 64GB of memory, for $39."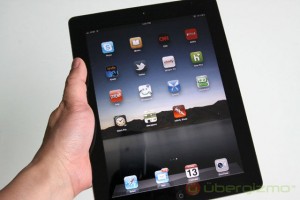 Wow, I thought. The retail price was over $800. I could use one at $39.
"How many are they selling?" I asked, counting the people I could see. There were about two thousand.
"Yes. They announced it November 1st . I've been camping here since."
I thought, living in a tent outside Best Buy for more than three weeks, in order to save $700 … sounded a little over the top.
"I am going to buy all five, if they let me," he continued. "I can then re-sell them quickly, and make three thousand dollars. Then I can help a lot of hungry people with $3,000."
Then the young man stepped out of the tent.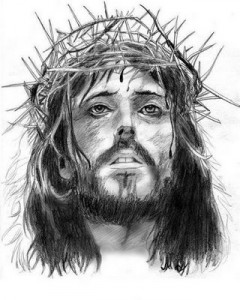 The sheet was really a robe. On his feet were sandals. Around his head was a crown of thorns.
In his eyes was a special Light.
The people on line suddenly became very quiet. It is a very solemn moment when two thousand people grow silent, while they are waiting to nab a $39 iPad.
"What is your name?" I asked.
"Well, when were you born?" I asked.
I'll wager most of you can tell me when.
I'll also wager most of you can tell me why that day is supposed to be important.
And I'll also wager that no one can explain why standing outside Best Buy waiting for a $39 iPad, after Thanksgiving, has anything to do with the birth of the man standing there in a robe, sandals, and a crown of thorns.
I'm thinking of going to the Holy Land for Hanukah. It's spiritually fulfilling to hear children singing songs at night, songs of joy about a holiday where religious freedom overcame paganism … light a menorah … and then receive presents or money?
Children are off from school for 8 days of Hanukah in the Holy Land. Like American children, they will hear their parents yell, "Stop playing video games, switch off the Internet, get up off your tuchus, and do something!"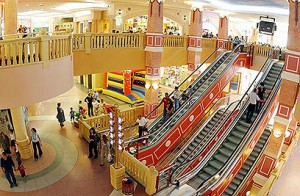 Then they will go to the mall, like American kids.
Remember, the air in Fort Myers makes you funnier. I invite you to come on down when it's snowing, and warm up by the fire of Kabbalah. Stop in at Chabad of Fort Myers and take a Kabbalah Klass with Rabbi Itchy on Saturday morning, from 9 to 10.
Oh, and bring some Grey Goose or Chivas Regal with you.
We'll all get spiritual, and David Sayh will make up a few new jokes, and I may even get funny, but not as funny as David. Maybe we can all get Picklepuss to lighten up and laugh a little.
Cheers and Happy Holidays!

Filed under Thought For A Day · Tagged